View-shed Analysis and Photosimulations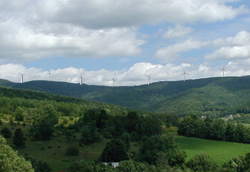 During a project's design phase, one of the first things planners and community members want to know is what the project will look like once it is completed. Our solution is to provide GIS-based view-shed analyses of where a development would be visible from and simulations of how the project would appear from various nearby locations. These simulations are an invaluable part of the transparent planning process that we at Atlas Renewables know is so important, providing a tool to help visualize how a project will fit into the surrounding landscape, and informing the dialogue as planners and residents discuss the costs and benefits to their local community.
Contact us for more information...